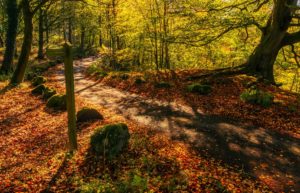 Lord, we call, Lord, we cry, Lord we morn.  Hearts again, shaken, robbed of peace.  Oh Lord, we desperately seek Your healing balm, You alone Lord are our Light of Hope and Promise.
Lord, again the battle cries of horror and shock fill the air.  Lord in Your Mercy bring forth Your armies of Light and Hope.
Lord, help us to Pray, mere words seem so empty, unspeakable pain is all around, us Lord. Lord grant us who live, hearts of compassion and mercy, laced with gentleness, kindness, bound with Your Love and Grace.
Lord, hear the cries of Your children, this world is unraveling all around us.  Lord have mercy, Lord have mercy.  Restore Hope and Peace across the lands and seas of this world.
Help us to Pray, help us to come together, with hearts of compassion and kindness.  This world is desperately crying oceans of tears, all around. Oh God hear our cries, in Your Mercy grant Hope and Healing.
Lord your are Hope eternal, Lord forgive us, heal us, awaken us to live in Peace, deliver us from our compliances.  Bind us together Lord, soften our hearts and refine our souls.
Lord, You alone are the Light of the World.  Rekindle our spirits to live in the richness of Your Truth, walking in Love, caring, sharing our hearts, our time and ourselves..
Holy Spirit come, Holy Spirit come, lift us from our grief, guide us, lead us, heal us, Lord illuming our souls, ever pierced, shattered with brokenness and pain, fill us with Your enduring light of Hope,, gently flowing into our hearts, torn from Peace.
Lord God, in Your great mercy, heal this land, send forth Your mighty fortress of Light and Hope.  Fill our streams and hearts with Your boundless rivers  of healing hearts, binding up the wounds of this war-torn world, restoring Lord have mercy,
Lord, help us, pour out your Grace and Light to all who mourn and grieve.  Lord You are our  eternal Refuge.  Lord God, we needs the tenderness of Your Shepherding staff to guide us, to direct us, to heal us.  Lord, Oh Lord grant us wisdom and truth, lead us through the dark shadows of night, and restore unto us new life, hope and healing.  In Your Holy name we pray.
Amen, Lord, Amen.