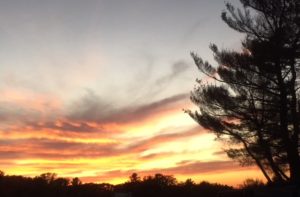 Amidst the stillness, beauty arises, bringing Hope and Promise into view. 
Oh to be still; to just wait, hold on.  Yes He hold us, within  His hand,  ever gently brushing the sky, embracing our lives, may we yearn, reaching, aching, holding on, holding on,  be still, be still; He is here hold on.
Hues of His Light ever reaching, ever stretching  embracing our hearts, be still He is here.  Be still……..Amen.